http://www.medicalnewstoday.com/articles/317809.php
A new study concludes that even moderate alcohol consumption is linked to a raised risk of faster decline in brain health and mental function. The researchers say that their findings support the United Kingdom's recent tightening of guidance on alcohol and question the limits given in the United States guidelines.
The study – by the University of Oxford and University College London, both in the U.K. – is published in the BMJ.
Alcohol consumption is a recognized global public health issue. According to the World Health Organization (WHO), "5.1 percent of the global burden of disease and injury is attributable to alcohol."
In 2010, the World Health Assembly passed a resolution urging countries to "strengthen national responses to public health problems caused by the harmful use of alcohol."
NBA
Addiction is a physiological/pharmacological disease but it is also a SPIRITUAL disease.  Perhaps the great amount of damage being caused by this scourge upon humanity will be recognized as a spiritual consequence of the general falling-away of our population from our roots.  It's certainly long-overdue!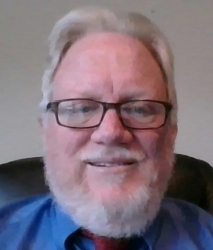 Latest posts by Dr. Raymond Oenbrink
(see all)