https://www.asam.org/resources/publications/asam-weekly/asam-weekly-editorial-comment
Mortality, Opioids & Tobacco
In an editorial by Ilana Richman and Harlan Krumholz in the Journal of the American Medical Association (JAMA Online doi:10.1001/jama.2017.19739, https://jamanetwork.com/journals/jama/article-abstract/2668515?redirect=true), a case is made for renewed attention to tobacco control in the US, predicated on that devoted to the recent surge in opioid use -related deaths. A particularly telling statistic is provided: 33,000 deaths associated with opioids in 2015, gauged against an estimated 480,000 deaths annually associated with cigarette smoking. The authors note that 41,000 deaths were attributed to secondhand smoke exposure, thus exceeding the number of opioid-related deaths. As we have recently noted editorially, in writing of the prevailing morbidity and mortality associated with alcohol use, these comparisons are not intended to create – or aggravate – a competition for resources dedicated to respective substances of use. They are useful, however, in reminding us that a long-term view is important when making those allocation decisions.
Editor-in-Chief: William Haning, MD, DFAPA, DFASAM
Comment;
How soon we forget!  Losing the big picture at the onset of the latest assault against humanity!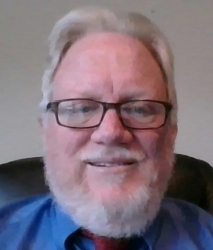 Latest posts by Dr. Raymond Oenbrink
(see all)