https://www.insidehighered.com/news/2017/09/12/maryland-law-requires-colleges-educate-dangers-opioids
More than 2,000 people died of drug and alcohol overdoses in Maryland last year — a record number that is part of the nation's opioid-abuse crisis.
As part of their response, Maryland legislators have passed a law requiring that students be educated four times — twice in elementary school, once in high school and once at the college level for incoming full-time students — on the dangers of opioids, including heroin. The law applies to all higher education institutions that accept state money — and so includes private colleges as well — and requires naloxone (which can be used in cases of overdoses) to be stocked by campus police and public safety officers.
Preventative education for new students is nothing new for higher ed, as colleges often offer or require student participation in programs aimed to prevent drug and alcohol abuse, or sexual assault.
At the same time, despite the widespread use of training and seminars, alcohol abuse and sexual assault — which often go hand in hand — remain major problems in higher education. Will training to prevent opioid addiction be any different?
"This is going to require a variety of different responses and a variety of different channels to solve," said Tammy Wincup, chief operating officer of EverFi, which is prescription-drug safety and addiction-prevention programming for some Maryland colleges. EverFi is the same company behind the online alcohol education program AlcoholEdu, which many colleges use to educate incoming students.
"What we should be held to — what we should all be held to — is, 'Are we moving in the right direction?'" Wincup said, recognizing that prevention education at the college level, on its own, probably isn't enough to stem the tide of addiction and overdoses. While issues stemming from alcohol use and sexual assault are still priorities on campus, she said, EverFi, along with support for its programs from the state and federal governments, has helped make a positive impact at colleges.
AlcoholEdu uses computer-based interactive modules focusing on prevention and education around problematic drinking behaviors, and a study from the National Institutes of Health found it was useful for short-term results, although "effects did not persist in the spring semester."
In the Centers for Disease Control and Prevention's section on "Promising State Strategies" to combat opioid abuse, education programs aren't listed. Instead, the list has bullet points dedicated to prescription drug monitoring programs and databases; regulations on clinics, doctors and Medicaid; increasing access to treatment; and expanding access to naloxone. To be fair, Maryland has also instituted measures beyond education to fight opioid misuse, including steps outlined in the CDC's recommendations, and the bill introducing the education component at colleges does expand access to naloxone.
Comment;
It's a shame that it's come to this.  Universities that need to also stop and educate about the basics of addiction and sexual abuse.  This is another indication of the spiritual maladies in our current culture and society.  Nature abhors a vacuum.  Remove the source of all that is good from our society–there's only one entity left to fill the void!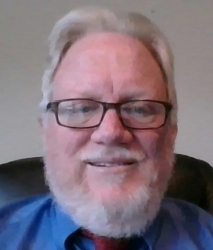 Latest posts by Dr. Raymond Oenbrink
(see all)