https://www.pressherald.com/2018/05/29/portland-doctor-on-front-lines-of-heroin-crisis-publishes-poetry-book/
BY JOE LAWLORSTAFF WRITER
Dr. Mary Dowd treats patients for substance use disorder – Mainers in the throes of heroin and opioid addictions. The job is difficult and frustrating for many reasons. Many people she's treated never conquer their demons. Some die.
It's an emotionally taxing and important job. So Dowd writes poetry.
Dowd's first book, "The Heroin Diaries," was published about a month ago by The Permanente Press, 72 poems about her experiences from over a decade of treating people battling substance use. Sometimes her efforts are futile, as thousands of Mainers have died during the crisis over the past few years. In 2017, 418 Mainers died of drug overdoses.
"Poems are born from grief," said Dowd, 66, who earned degrees in English and Medieval Studies before going to medical school at the University of Massachusetts in her 30s. She's worked in substance use treatment for 13 years. "I've written thousands of poems."
Dowd – tall and with glasses perched on her head – hears the stories of desperation every day at Milestone Recovery in downtown Portland, where she works. She'll usually write at night at her Yarmouth home about her experiences caring for patients. If she writes something she likes, she'll rewrite it several times. She runs an informal poetry group in Yarmouth that her son coined the "Almost Dead Poets Society."
"It's an emotional weight from encounters with patients. I feel like I need to do something about it," said Dowd, whose favorite poets are T.S. Eliot and Shakespeare. "It's something you feel compelled to do, even something outside yourself. You don't feel like you're writing them so much as invoking them."
Dowd, who is married and has four adult children, was previously a Yarmouth primary care doctor, and she knew "little to nothing" about addiction.
But after being asked a few times to help inmates at the Cumberland County Jail with their medical problems – many of which were related to substance use – Dowd said "yes" in 2005 and found herself more interested in helping that population. Three years later she connected with Milestone, and she also helps patients at Catholic Charities.
Dowd said she has learned to be more empathetic and accepting of people with substance use disorder compared to when she was a Yarmouth primary care doctor.
"I was much quicker to think that I knew better than my patients. I don't think that anymore. If you surrounded yourself with people just like you, you don't learn and you don't grow," Dowd said.
In 2008, Dowd joined Milestone Recovery, which has a detox center and a residential treatment program in Old Orchard Beach.
Dowd's book includes photos by Portland photographer Joanne Arnold, who documented Mainers in recovery and photos of the homeless. The Mainers photographed are not the same people Dowd wrote about, but they capture a mixture of emotions – hope, resolution, pain and frustration.
Arnold said her photos are meant to show that despite the "dire circumstances" people find themselves in, they can persevere. Hope persists, and Arnold said Dowd gives people that hope.
"Despite all of the barriers and problems, recovery can and does happen," Arnold said.
Dowd said she sometimes gives her poems to the patients she's writing about. Often they cry, but they're always happy and are glad someone is paying attention to them, as people suffering from substance use disorder often feel isolated, misunderstood and shamed.
Dowd said although she has spent years helping people with substance use, she still can get frustrated and angry at times, and not be kind and helpful to her patients. She said she's most likely to get angry when patients deceive her about the medications they need, trying to obtain more so they can sell some on the side.
Dowd said even though she knows why they do it, it is still difficult for her and she can turn into "Dr. Jekyll," as she titled one of her poems, which includes the following section:
"And I know it's true,
not today or next week
but sometime, sometime soon
Next month, next year
He'll be found in room not fit for vermin
with a needle in his arm, and I complicit
in his sordid end"
Comment;
God bless her in her efforts, we need to clone her!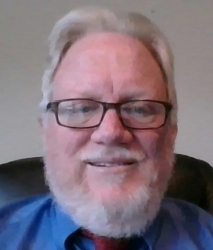 Latest posts by Dr. Raymond Oenbrink
(see all)