https://www.ncbi.nlm.nih.gov/pubmed/19453963
Comment; Interesting that those with a high RBC sed rate had the best response. Sed rate measures inflammation–but generally not fibromyalgia-type inflammation–yet still predicted the best response to LDN.
1School of Medicine, Department of Anesthesia, Division of Pain Management, Stanford University, 780 Welch Road, Suite 208, Palo Alto, CA 94304-1573, USA. jarred.younger@stanford.edu
Abstract
OBJECTIVE:
Fibromyalgia is a chronic pain disorder that is characterized by diffuse musculoskeletal pain and sensitivity to mechanical stimulation. In this pilot clinical trial, we tested the effectiveness of low-dose naltrexone in treating the symptoms of fibromyalgia.
DESIGN:
Participants completed a single-blind, crossover trial with the following time line: baseline (2 weeks), placebo (2 weeks), drug (8 weeks), and washout (2 weeks).
PATIENTS:
Ten women meeting criteria for fibromyalgia and not taking an opioid medication.
INTERVENTIONS:
Naltrexone, in addition to antagonizing opioid receptors on neurons, also inhibits microglia activity in the central nervous system. At low doses (4.5 mg), naltrexone may inhibit the activity of microglia and reverse central and peripheral inflammation.
OUTCOME MEASURES:
Participants completed reports of symptom severity everyday, using a handheld computer. In addition, participants visited the lab every 2 weeks for tests of mechanical, heat, and cold pain sensitivity.
RESULTS:
Low-dose naltrexone reduced fibromyalgia symptoms in the entire cohort, with a greater than 30% reduction of symptoms over placebo. In addition, laboratory visits showed that mechanical and heat pain thresholds were improved by the drug. Side effects (including insomnia and vivid dreams) were rare, and described as minor and transient. Baseline erythrocyte sedimentation rate predicted over 80% of the variance in drug response. Individuals with higher sedimentation rates (indicating general inflammatory processes) had the greatest reduction of symptoms in response to low-dose naltrexone.
CONCLUSIONS:
We conclude that low-dose naltrexone may be an effective, highly tolerable, and inexpensive treatment for fibromyalgia.PMID: 19453963 PMCID: PMC2891387 DOI: 10.1111/j.1526-4637.2009.00613.x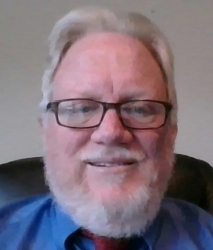 Latest posts by Dr. Raymond Oenbrink
(see all)