The FDA has recently approved a study on Tarsus Pharmaceuticals, Inc.'s investigational new drug for preventing Lyme disease.  Tarsus Pharmaceuticals, Inc. is a biopharmaceutical company dedicated to developing revolutionizing treatment for patients.  TP-05, their new oral therapeutic that prohibits Lyme disease, has been approved by the FDA for a study in July– a "Phase 1 single ascending dose and multiple ascending dose (SAD/MAD)."  They will be investigating the effects in healthy volunteer applicants.  The FDA's support of the study is significant as there are no prophylactic medications for Lyme Disease currently available.
The success of TP-05 would aid thousands of people, as Lyme disease impacts approximately 500,000 Americans yearly.  Lyme disease is the result of a tick bite infected with Borrelia bacteria and can lead to severe headache, joint pain, numbness, fatigue, shortness of breath, brain fog, and also neurological problems such as vision issues, meningitis symptoms, and facial palsy.  Tarsus Pharmaceuticals, Inc.'s drug employs lotilaner, anti-parasitic agent that obstructs certain GABA-CI channels, therefore paralyzing and killing ticks. Lotilaner is commonly known as a veterinary drug that is used for the prevention or treatment of ticks.  The lotilaner in TP-05 would kill the tick attached to the human body before it could release the bacteria that results in Lyme disease. 
Read more Lyme-related news updates.
Comment; Am uncertain as to how well a drug that paralyzes a tick after it's bitten a person will prevent Lyme.  The tick injects saliva into the host/victim–saliva containing Borrelia-the organism that causes Lyme.  This drug is supposed to prevent this by paralyzing the tick–the drug better act VERY fast, more to be revealed…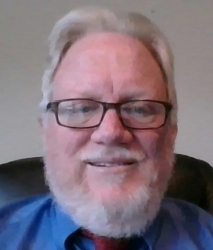 Latest posts by Dr. Raymond Oenbrink
(see all)