In July 2010 the Policyholders of America (https://tinyurl.com/yd2svf2g) published a review of the peer-reviewed scientific & medical literature on the diagnosis and treatment of Chronic Inflammatory Response Syndrome (CIRS) Caused by Exposure to the Interior Environment of Water-Damaged Buildings.  Stachybotrys, found at Corinth School was weaponized by the Department of Defense.
Ritchie Shoemaker, MD (www.SurvivingMold.com) and developer of the protocol bearing his last name chaired this committee which among other things found that air sampling with spore traps is an inadequate/inaccurate/outdated means to test buildings for moisture damage and mold.
The recent study by JMAC Environmental produces inaccurate results as described in the paper above.
There is a free screening test for CIRS online at http://bit.ly/2K1ibSp available to anybody who fears that they may have been subjected/exposed & susceptible to toxic mold.
25-50% of the population is genetically susceptible to CIRS, exposure to mold toxins is one of the many triggers for this illness.
Once exposed, somebody genetically susceptible to CIRS will develop illness, often presenting as "Fibromyalgia", "Chronic Fatigue Syndrome" & a variety of mental disorders (ADD, etc).  The Shoemaker Protocol reverses the illness and restores health.
More information on physicians with this specialized training is available at The International Society of Environmentally Acquired Illnesses (www.iseai.org).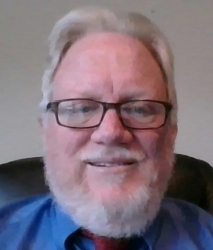 Latest posts by Dr. Raymond Oenbrink
(see all)